eBook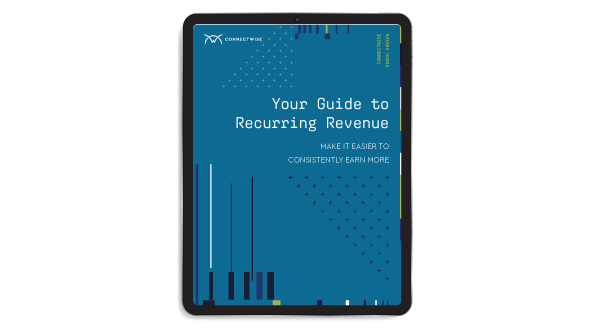 A VAR's Guide to Recurring Revenue
Bring stability to your VAR business with recurring revenue
Your business' long-term growth shouldn't be dependent on making big, upfront sales every month. You'll need an easier—and more reliable—stream of income to meet your business goals, whether you're focused on increasing growth or profit. Enter recurring revenue.
Adding recurring revenue brings in steady revenue to help increase your profits right now, without changing the foundation of your business.
Inside, you'll gain insight on how to add recurring revenue and what services meet our clients' evolving needs, including:
The benefits of recurring revenue
How to get started with recurring revenue
Tips and considerations for Software-as-a-Service
Why to switch to managed services
Answers to questions most VAR business owners have
And more!
Tap opportunities for recurring revenue today