eBook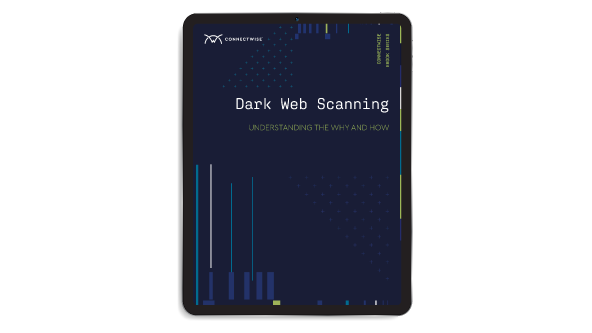 Dark Web Scanning: Understanding the Why and How
Are Your Clients' Credentials on the Dark Web?
Did you know that breaches are often only detected after compromised information has been released or is found for sale on the Dark Web? As a result, dark web monitoring is quickly becoming an essential tool in your cybersecurity toolbelt.
Download our free eBook, Dark Web Scanning: Understanding the Why and How, to learn how to use dark web scanning to not only find exposures and warn users before they lead to problems, but also ease the cybersecurity sales conversation by making the threat real.
Your New Cybersecurity Secret Weapon