Solution Partner Internal Marketing Kit
This kit is designed to help you make the most of your investment in IT Nation Secure and understand all the tools available. IT Nation Secure is the IT industry's must-attend cybersecurity conference helping technology service providers (TSPs) reduce risk, transform their business, and streamline cybersecurity service delivery. This event brings together TSPs who are invested in securing their clients' data and looking for solutions to achieve the highest level of security and increase business revenue. Use this page as a reference for all the information regarding your IT Nation Secure sponsorship, including the exhibitor agenda, Cvent exhibitor portal information, virtual platform information, and more!
Our Attendees
2021 Exhibitor Agenda
Please review the exhibitor agenda below and note which activities are in-person, virtual, or both.
Booth time - Welcome Reception
Virtual Round Tables (must have purchased to participate)
Exhibitor Portal
To help you stay on top of your sponsorship deliverables, we will be using the Cvent Exhibitor Portal. Within this portal, you'll find a list of tasks with due dates, which will be your deliverable checklist. Drill into each task to view more details. Here you can also register your exhibiting staff and purchase LeadCapture licenses to collect leads at the in-person event. If you have already set up your Exhibitor Portal account through the welcome email invite, you can log in to the Exhibitor Portal now. Please do not click "Add your company," as your company has already been created, and this will generate a duplicate account. If you forgot your password, please click "Forgot?".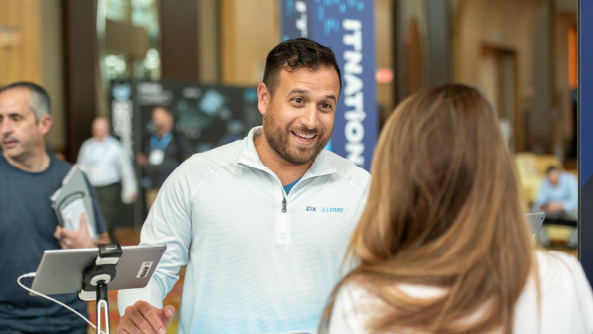 Registration
You have been assigned registrations in the exhibitor portal. Within your task list, you'll find directions for registering your staff (in-person and/or virtual). Here you'll also have the option to purchase additional virtual passes for your staff if needed. Exhibitors cannot register through the main event website—you must use the exhibitor portal.
LeadCapture
To capture in-person leads at the event, we will be using Cvent LeadCapture. Diamond and Platinum Exhibitors have Bring Your Own Device LeadCapture licenses included with their sponsorship. This license allows you to scan attendee badges on your personal device (iOS (12+) and Android (5.1+) devices supported) by using the Cvent App. If you need additional licenses, or you're a Gold Exhibitor, log into the Exhibitor Portal to purchase (directions found in your task list). As a COVID-19 safety precaution, this year, you will not be able to purchase rental devices. You can only purchase app licenses to be used on your personal device. Within the portal, you can also customize your LeadCapture questions.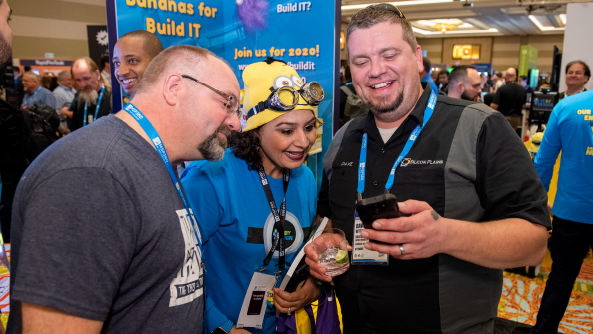 Conference Agenda
Your registration includes access to all breakout sessions, keynotes, and networking.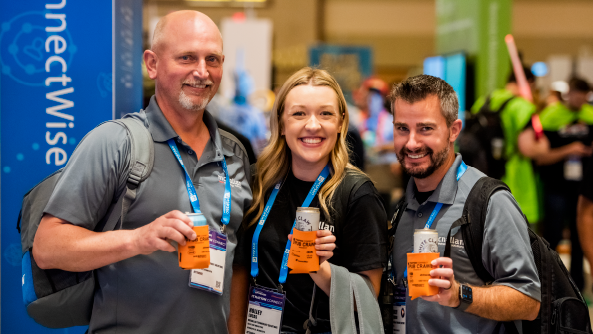 Hotel
Don't miss out on staying on-site at the event! Book your hotel rooms through our block now. Once the block is full, no additional rooms will be added. (Diamond and Platinum exhibitors have a set number of reserved rooms (exhibitor paid) included in their sponsorship but can use this link to book additional rooms if needed.) Book Now >>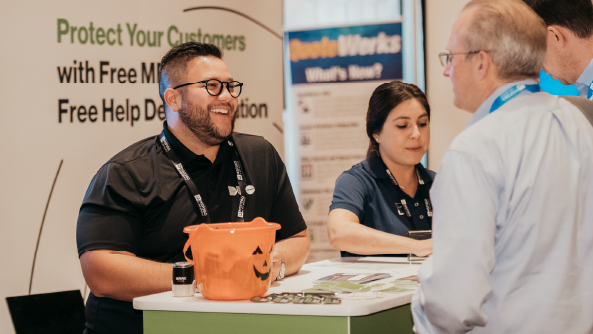 Solutions Pavilion – In-Person Sponsorships
Diamond exhibitors will receive a 10x20 turnkey island booth with padded carpeting, two monitors, and an electric connection. Platinum exhibitor 10x20 booths will include pipe and drape, two draped six-foot tables, and four chairs. Gold exhibitor 10x10 booths will include pipe and drape, one draped six-foot table, and two chairs. All booths include wireless internet. Anything additional such as power can be purchased directly through the Freeman Exhibitor Kit>>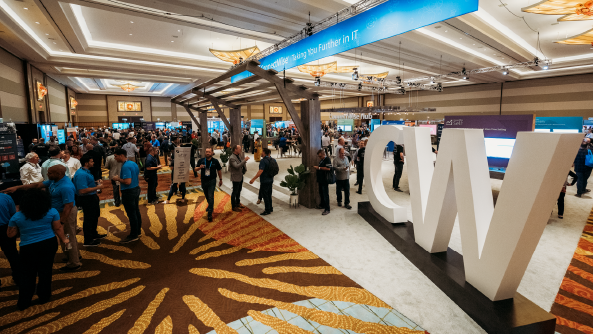 Booth Map – In-Person Sponsorships
Download the Solutions Pavilion map to see where you'll be located on the show floor and see who else will be exhibiting. (Coming Soon!)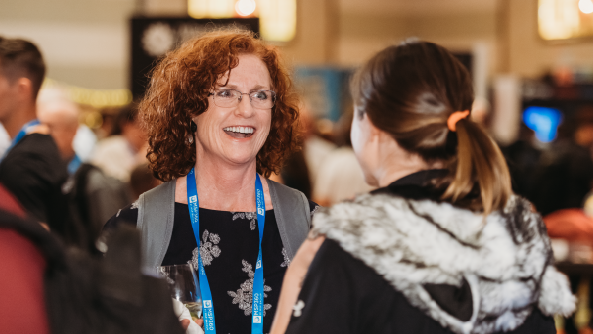 In-Person 1:1 Meeting Program – Diamond and Platinum Exhibitors
Diamond and Platinum exhibitors will be participating in our 1:1 meeting program. A select group of attendees will be incentivized to pre-schedule 1:1 meetings with these exhibitors at set times during the conference. Meetings will take place in the private meeting room included with your sponsorship. Meeting times and room assignments coming soon!
Connect with us on social media!
We love to see our Exhibitors engage with us on social media, and that's why we've provided everything you need to do so with a simple click of your mouse. Please feel free to download the image below and post it on all your social media accounts, highlighting your attendance at IT Nation Secure. We've even included a copy option for your convenience, and don't forget to promote any giveaways or sessions you are doing:
"We're exhibiting at @TheITNation's IT Nation Secure! Make sure to pop in our booth and chat with us about how we can help secure your business. #ITNSecure21"
Don't forget to tag us in your social media posts and use the hashtag #ITNSecure21 in all your posts.