Why should I exhibit at IT Nation Explore?
IT Nation Explore is your chance to build relationships with the product champions that are innovating the industry. With the majority of attendees in a service delivery role, you're connecting with the front-line folks that are responsible for deploying and servicing your (or your competitors') products every day. Don't miss out on an opportunity to engage with the ecosystem of service delivery professionals in a whole new way. When we work together, we can blast off to new heights. Wise Together. Rise Together.
Build new client partnerships
Make IT Nation Explore the start of your next (several) customer partnerships with attendees ready to hop aboard and use your products to drive growth, efficiency, and profit. Let us help you explore a new galaxy of clients.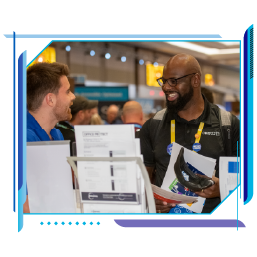 Grow your company's reach
Prepare your business for liftoff and get ready for your products, services, and expertise to land in front of hundreds of attendees who've come to IT Nation Explore prepared to sign on the dotted line.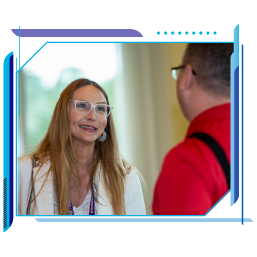 Meet & mingle with peers
Immerse yourself in a one-of-a-kind solar system. Engage with your fellow IT explorers, hang out with your ideal customers (our attendees), and experience parties that are out of this world over three exciting days.
Our attendees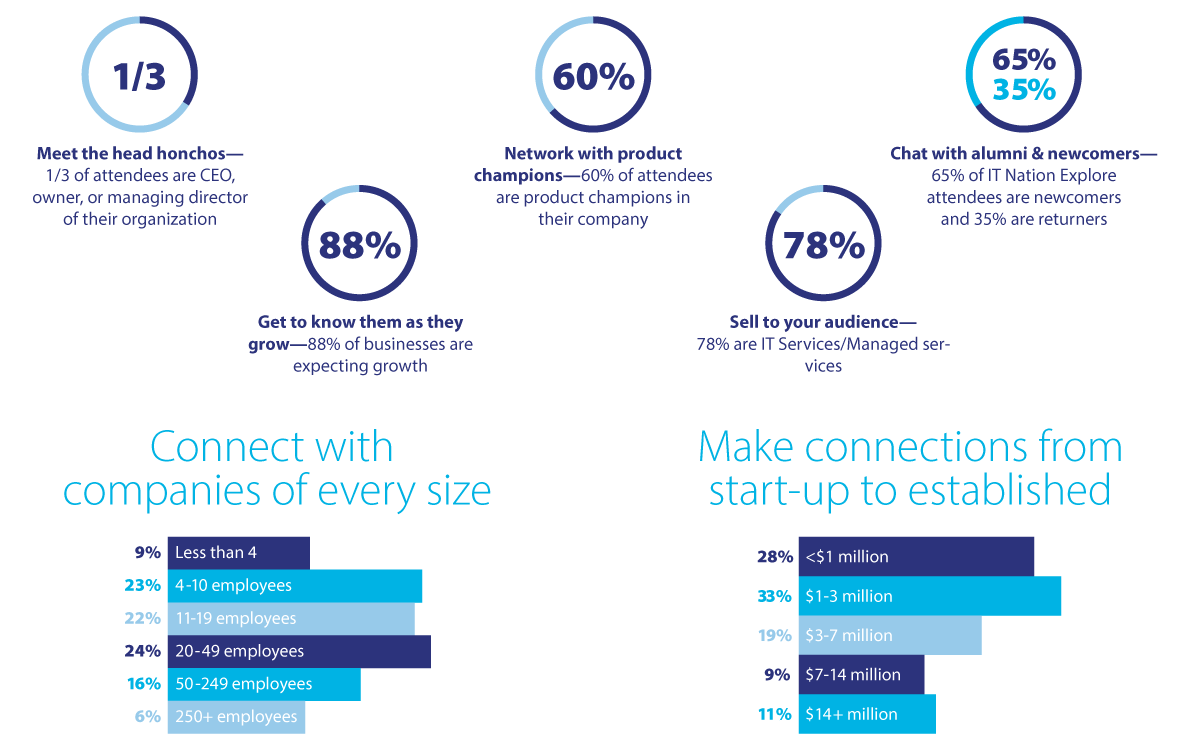 Hear from last year's exhibitors
The IT Nation events are the best in the channel. The planning team continues to hit it out of the park despite the setbacks involved with events being virtual.
IT Nation 2020 event exhibitor | Webroot