Growth driven by execution through accountability
Welcome to IT Nation Evolve. This is the place for leaders to find connections, personal growth, and professional development as a part of our member-based peer groups. At these groups, attendees will find the accountability and structure they need to succeed in business and in life. Experience the power of collaboration, engagement, and a community of peers ready to learn, share, and grow.
"IT Nation Evolve is different with vendors because they treat us as members too. We get to sit at the table with members. They know they can learn from vendors just as much as we can learn from them. If a vendor was looking to get into IT Nation Evolve, I would tell them that the ROI will definitely come…but they'll get so much more out of it than just ROI."
- Lori Berry, Director, Strategic Technology, GreatAmerica Financial Services Corporation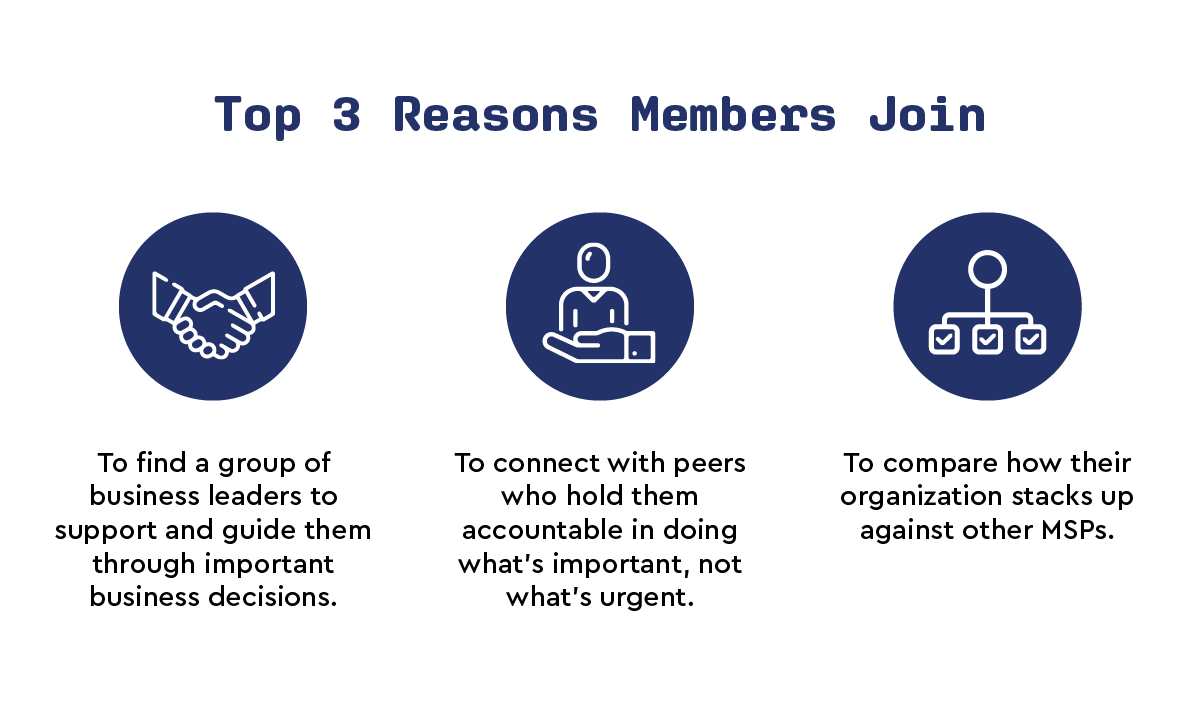 Explore A-La-Carte Opportunities
A-la-carte opportunities are only available as add-on to sponsorship packages. Please reach out
Sponsorships@ConnectWise.com
for more information.
Breakfast
Webinar Promotion
Wifi Sponsor
Lunch & Learn
Meeting Room Drop
Welcome Reception