Executive Summary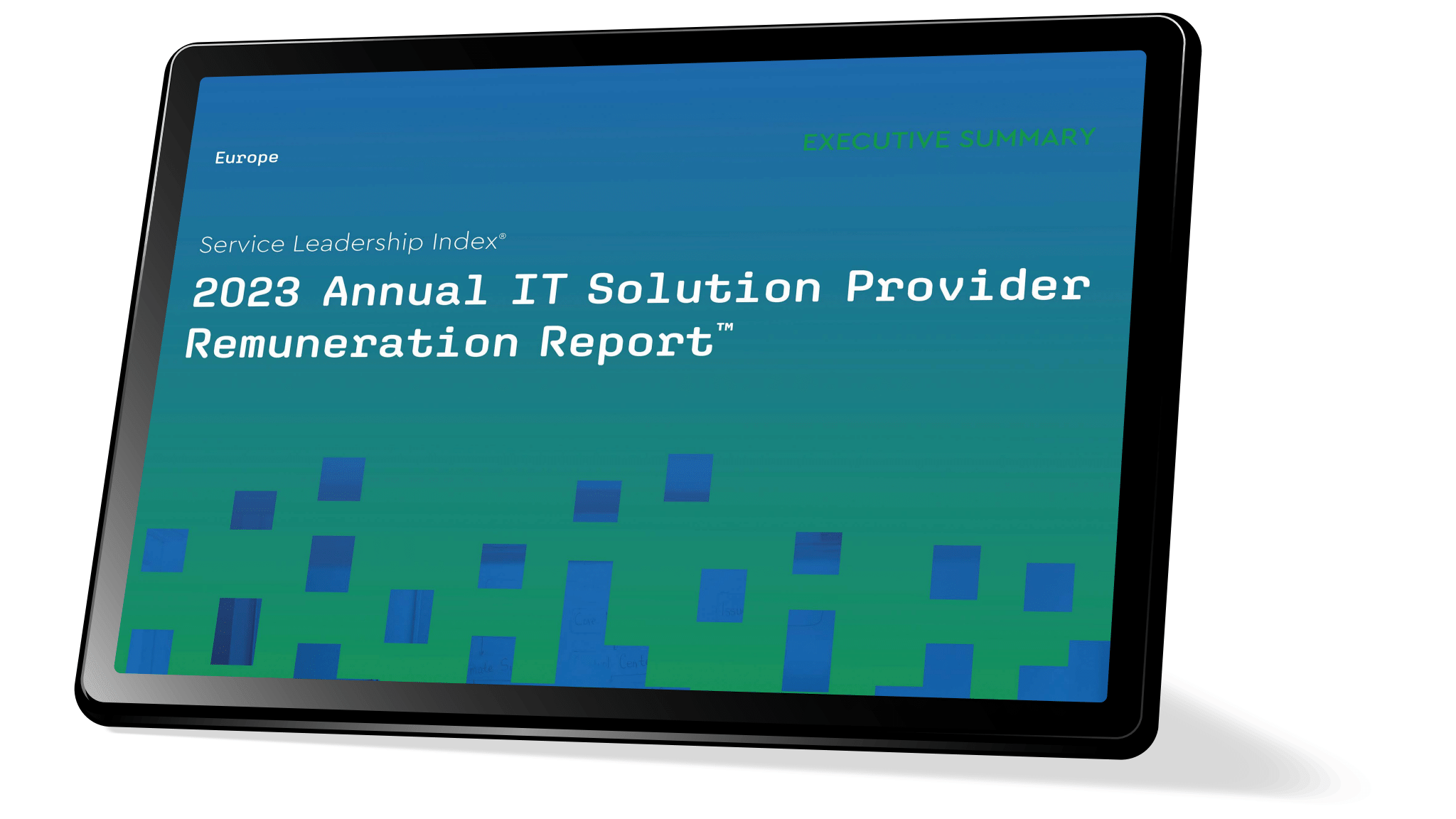 Service Leadership Index® 2023 Annual IT Solution Provider Remuneration Report™ - Europe
Service Leadership Index® 2023 Annual IT Solution Provider Remuneration Report™ Europe executive summary
For most IT solution providers (TSPs), few inputs will have a greater impact on profitability than employee remuneration. Understanding what your peers and top performers pay employees is critical for running your business.
Download this executive summary to get an analysis of the state of TSP remuneration in Europe, including:
Total annual earnings (TAE) and job experience
Average TAE by service department positions
Owner remuneration
Variable incentive remuneration
Service multiple of wages
2022 TAE % increases and budgeted 2023 TAE % increases
Plus, we explore the geographic influences on profitability.
See valuable TSP remuneration data