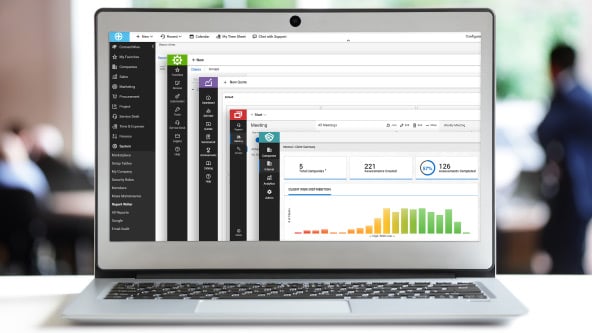 ConnectWise platform live demo
Multiple times, every week, to fit your schedule. Register now!
The ConnectWise suite helps ease the challenges of running a technology business by simplifying every process in the customer journey – from marketing all the way through delivering the bill, along with gathering and reporting the data you need for strategic planning. The ConnectWise suite improves productivity with tools that talk to each other, eliminating operational chaos by creating functional efficiencies. Join this live demo to interact with experts, ask questions, and explore benefits to your business.
See the ConnectWise platform in action and explore benefits including:
Streamlining your customer lifecycle management
Gaining efficiency from centralized business data and communications between teams
Growing your business with targeted and tracked sales and marketing
Implementing a customer onboarding process that positions clients for success
Tracking profitability and creating reports for total business management
Choose Your Closest Time Zone to Find Local Days & Times