Accelerate sales with ConnectWise Sell & NetSuite
Streamline & speed up your quote-to-order workflow
As a NetSuite user, integration with ConnectWise Sell as your CPQ solution makes creating professional proposals and quotes faster than ever, allowing reps to quote products and services directly from distribution partners. It's easy to update cover letters, statements of work, even quote items that don't yet exist inside of NetSuite. ConnectWise Sell walks you through a guided process for consistency, and automatically feeds sales pipeline information back to NetSuite opportunities, providing the real time visibility that's so critical for success. See how ConnectWise Sell built for NetSuite can shorten your sales cycle and help your business run more smoothly.
Explore the features of the ConnectWise Sell & NetSuite integration
Real-time product sourcing
Automatically populate quotes with the most current and accurate product data, including pricing and availability.
Quick quote creation
Select a customizable template, personalize with your brand, and automatically pull in product info, pricing, and more.
Online quote delivery
Provide clients with an interactive quote, see when it's viewed, and get quick approval with built-in eSignature.
Sales pipeline visibility
Automate your sales process, making every step from quote to delivery visible to the team so nothing is left undone.
Sales workflows
Tight integration between ConnectWise Sell and NetSuite allows seamless sharing of quote information and opportunity updates.
Discover the better solution for quotes & proposals
Sales is at the heart of your business. ConnectWise Sell keeps it beating strong.
Watch the demo >>
Explore features of ConnectWise Sell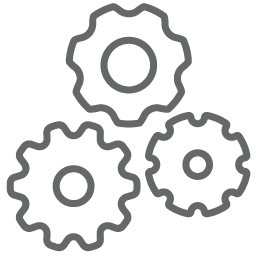 Powerful CPQ automation
Configure, price, quote, and close more business faster with ConnectWise Sell's sales automation and workflow support capabilities. Improve processes with CRM and operations integration, single login and multiple deployment options.
Explore >>
Quotes & proposals
Quickly create professional quotes and proposals using templates customized with your brand. Then deliver online, along with supporting documents to personalize the experience. Encourage quick response with eSignature approval.
Explore >>