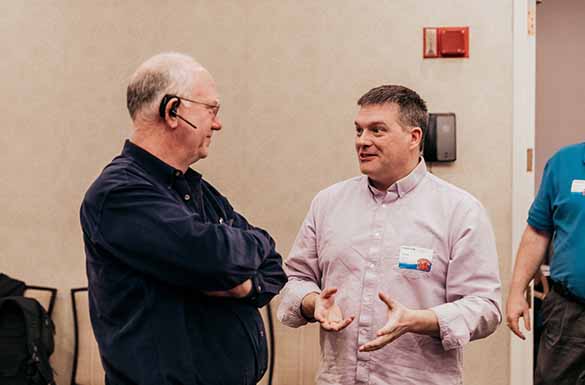 Network. Learn. Share.
Our ConnectWise User Groups are regional events that provide ConnectWise product education you can implement in your business immediately. Network with other ConnectWise partners in a non-competitive environment and get hands-on product training to help you run your business operations more smoothly.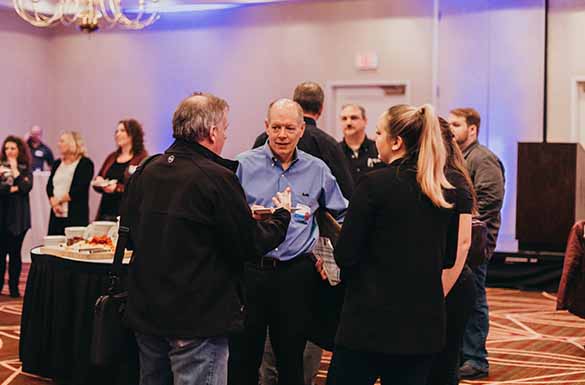 Our mission
ConnectWise User Groups is dedicated to partner success by creating a collaborative community to motivate and connect partners to blast off to new heights through networking, collaboration, and product training in a non-competitive environment.
Who should attend & why
If you're a ConnectWise partner looking for product training, hands-on labs, and the ability to meet with like-minded peers, then ConnectWise User Groups is for you! At these user groups, you'll have the opportunity to:
Share ideas and experiences
Deepen your ConnectWise product knowledge
Collaborate with peers
Connect with industry experts
Our User Groups
Product Training
We curate these quarterly meetings around what you say are your areas of opportunity in your businesses. Coupled with product training on the ConnectWise suite of products, these meetings will leave you invigorated to work on your business
Cybersecurity
We kick off the urgent and crucial conversation around cybersecurity by bringing the MSP Cybersecurity GTM Roadmap to you. You'll hear from our cybersecurity subject matter experts and get specific content based on your role.
You Ask We Train
This interactive, live webinar is Q&A style based on topics that you are interested in. We gather questions from you prior to the event and take questions live during the webinar. You'll hear about everything from integrations to specific product questions and more.